She did not know how to build her store, here is what we did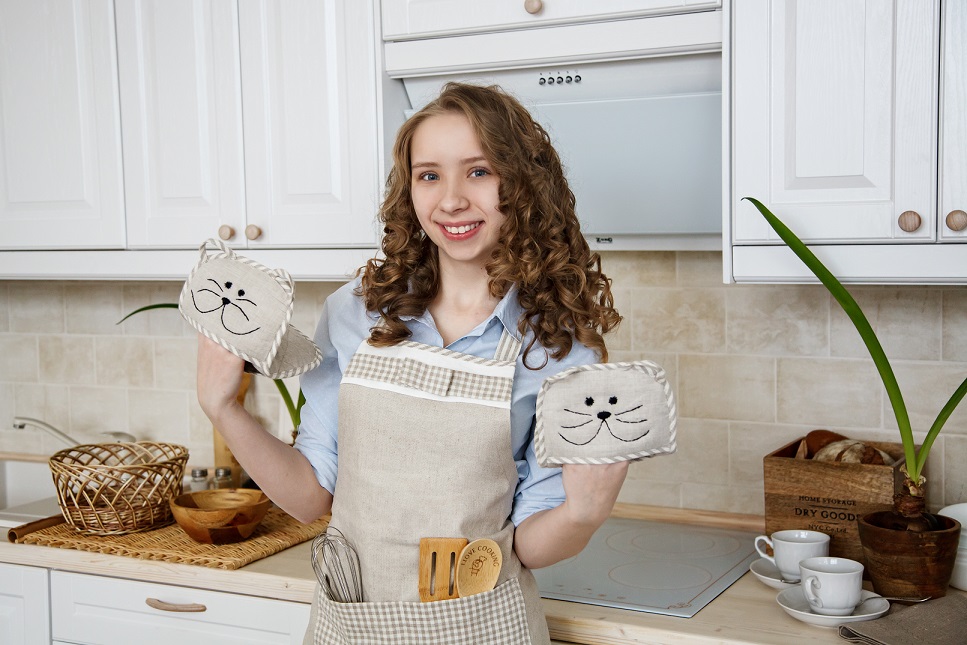 She can make your house feel like home...
HomeCraft.by is run by skilled Belarusian designer and artisan Jeanne. She specializes in the creation of textile handicraft made of natural eco-friendly materials and often inspired by Slavic culture. "Every handmade item is unique. These are things with a special kind of energy which stores the warmth of their creator's hands and a particle of his soul" – states the official website of the vendor. The idea behind HomeCraft is to bring joy and life to every home by decorating it with Jeanne's charming handmade masterpieces. 
...and she wants to reach the global market...
At a certain point in time, any entrepreneur starts to feel cramped within just one country. Thus, Jeanne had an idea to try to go international with the help of a global online platform. However, everyone who has tried to sell products through online platforms knows that setting up an account might be a daunting task. Novice vendors spend unreasonable amount of time scrolling through web documentation trying to figure out how to edit international shipping methods or offer a discount to their customers. Here are some challenges faced by Jeanne, as well as by most other Belarusian artists and artisans, while trying to display her masterpieces to the world: 
Creating an online boutique is time consuming. 
Popular USA and Europe-centric platforms often don't bother translating their content and instructions in other languages than English. 
The vendor didn't feel computer savvy enough to create an account and manage it efficiently on her own. 
Erroneous machine translation of the boutique's content from Russian to other languages is not very likely to attract customers. 
Indicating shipping prices for various countries and sending products abroad might be a rather complicated task. 

...LaFactory offers its help and free service
Knowing about all of the above problems faced by many of its clients, LaFactory.com - an e-commerce platform for artists and artisans from all over the world – has developed an unprecedented service – a free self-running online boutique for every vendor. Thanks to it, Jeanne was able to develop and internationalize her activity without investing neither her time nor money. Let's see in more detail what HomeCraft.by has received from this offer:
1. We created and customized an online boutique for Jeanne
With LaFactory's self-running e-store service all Jeanne had to do was to indicate her contacts, address and boutique name.
2. We uploaded and posted her products' images and descriptions
There're multiple ways for LaFactory to receive and post vendors' products to the platform. If a vendor has a boutique on Etsy or a personal website with product images, prices and descriptions, LaFactory administrators can just import them from there. As for the owner of HomeCraft.by, she chose to simply share the required files with us via Google Drive.
3. We translated the boutique's content for the foreign customers
When product descriptions are automatically translated by a website, the result is bound to contain many mistakes. It makes listings look unprofessional and unreadable. That's why LaFactory's multicultural and multilingual team made sure that all the text content in HomeCraft boutique is translated correctly in both English and French languages.
4. We found and set up rates for shipping from Belarus
That's probably one of the most tiresome tasks when creating a boutique. If a vendor wants to sell at the international level, he or she has to find an affordable shipping provider, discover its tariffs for various countries and regions and set an online boutique in a way that a customer from, for example, Australia would be charged the sum of money necessary for shipping to Australia specifically. Creating a shipping method is a complex task, but fortunately for HomeCraft.by LaFactory took care of it as well. 
5. Receiving payments faster with a simplified delivery option
And last but not least, thanks to LaFactory Jeanne doesn't have to think much about the whole international shipping process at all. She can just send all the ordered packages to a local Belarusian country manager, who will verify them and resend to a customer. This way, she can receive payment the moment the country manager confirms the reception and conformity of the order, without waiting for the product to reach its buyer.